Together with our customers, we're building value through sustainable product innovation.
Microchips are getting smaller, more advanced, and more broadly used. We rely on them for our smartphones, our computers, and lifesaving medical equipment. They also power renewable energy solutions—such as electric vehicles, wind turbines, and solar panel systems—that are critical for reducing global emissions.
Lam's market-leading portfolio enables these technologies by helping to bring our customers' big ideas to life. Now, we're advancing the future of semiconductor innovation by targeting products that are more efficient, longer lasting, and more sustainable.
---
We're fueling sustainable product innovation by:
Investing significantly in R&D to improve efficiency and reduce emissions
Collaborating closely with customers, universities, and other stakeholders
Supporting programs and initiatives designed to inspire experimentation and collaboration
Collecting baseline data on our products' environmental impact and designing with the planet in mind
Investing in product refurbishment and reuse programs
Living our Core Values of agility, teamwork, and innovation & continuous improvement
---
Unleashing the power of innovation for a better world
What we do
Lam products and services are a catalyst for progress. We enable:
Computers and phones
that connect us
Electric vehicles that support
the transition to cleaner,
renewable energy sources
Smart cities that
operate efficiently and
improve quality of life
Critical medical devices
and technologies that
save lives
Energy efficient cloud
computing servers
How we do it
Our vast range of products and solutions include:
Deposition
Metal Films
Dielectric Films
Film Treatment
Strip & Clean
Wet Clean
Dry Plasma Clean
Customer Support
Service
Spares
Upgrades
Reliant Systems™
Training
Etch
Conductor Etch
Dielectric Etch
Through-Silicon
Via (TSV) Etch
Selective Etch
Advanced Equipment and Process Control
Mass Metrology
Integration Modeling Software
---
Product efficiency & circularity
Product efficiency and sustainability go hand in hand
At Lam, we're proving that it's possible to maximize productivity while minimizing the use of raw materials, energy, and space. We're optimizing our products and processes to be smarter and more efficient, in line with our company and customers' business and sustainability goals.
These initiatives are critical to our net zero journey, as the largest portion of Lam's emissions are generated through product use. Beyond building value for our customers through long-lasting, efficient product solutions, we're engaging them to set and pursue science-based targets. Following are the steps we're taking to advance our path to net zero while giving our company and customers a competitive edge:
Measuring the carbon footprint and energy consumption of our tools
We're using Equipment Intelligence sensors to establish baseline data for our products' energy usage and GHG footprint. This will help us track and measure our progress as we continue to optimize our processes and tools.
Driving energy reductions
Through a two-pronged approach, we're identifying new ways to reduce product-based energy consumption. We do this by focusing on product improvements that reduce the amount of energy consumed while making each wafer, and by building equipment with more energy-efficient heaters, radio frequency power sources, and other components that enable pure energy savings.
Incorporating Design for Environment (DfE) principles
DfE principles guide us to develop products with their full lifecycle in mind. In doing so, we're finding ways to reduce our products' environmental impact while maintaining or improving their quality and value.
Creating products that go further
Lam provides high-quality, low-defect consumable, and nonconsumable spare parts designed to increase circularity while balancing performance, availability, and cost. Our spares offerings leverage services including re-cleaning, repair, refurbishment, and re-coating. This enables the reuse of electrostatic chucks, radio frequency (RF) hardware, showerheads, and other high-value spare parts. By reusing these parts, we build added value into our products and reduce the environmental impacts of manufacturing new tools.
By tuning in to our customers' needs, we're helping them go further
Maintaining our customers' trust is a top priority as we build sustainability into our products. Our customers are leaders in the semiconductor industry, and we take pride in delivering best-in-class solutions that support their success. Through close collaboration with our customers, we continue to exceed their expectations and develop solutions that anticipate their long-term needs.
Learn more about our products and our approach to customer support:
Our focus on product quality and safety is fundamental to everything we do. With oversight from our cross-functional Quality Leadership team, Lam's product safety engineers ensure the products and services we provide are safe for their intended use and in compliance with market regulations and standards. We take a systematic approach to continuously improve our products and quickly address any adjustments that need to be made. Lam is also certified under ISO 9001, an international standard that provides a framework for an effective quality management system.
Preventing, reporting, and addressing product safety concerns
As part of our product release process, all new products undergo safety certification testing. We document the results in a product safety report, commonly known as a SEMI S2. Our Logistics team provides safety data sheets for materials such as cleaning fluids and lubricants. Customers can enter into service agreements with Lam to ensure proper product maintenance, and we provide customer training on the safe use of our products, typically over the span of a week-long course.
When issues related to product safety or performance arise, we notify our customer base. We also have systems in place that allow our field-service personnel and customers to report safety issues to Lam. Our Product Safety team assesses these issues to verify the safety concern. If the issue is product-related, they will typically generate a safety problem report to address it. If the issue is behavioral, they will address the matter at the local level.
Promoting safety best practices on a larger scale
We further advance product safety best practices in our industry through collaboration with customers and industry peers. For instance, Lam helps lead the SEMI Equipment Suppliers group to address new product regulations impacting the industry. For more than two decades, Lam has worked with stakeholders to develop, implement, and continually improve the SEMI Environmental Health and Safety (EHS) Guidelines for Semiconductor Manufacturing Equipment. These standards are broadly used across the semiconductor industry and other industries to minimize hazards related to equipment, facilities, and work environments.
Together, we can realize new opportunities in semiconductor innovation. Through our Tech Vision, we engage many of the brightest minds in our industry to push the boundaries of what's possible and realize new opportunities for what the future of semiconductor innovation can bring. From collaborating with leading universities and researchers, to hosting and sponsoring industry events, we invest in opportunities to celebrate big ideas and inspire new discoveries.
+
=
Our Tech Vision has two components, both of which support our goal to build an innovative workforce and push technology forward:
• Educational opportunities and events that embolden our technological community to share knowledge, collaborate, and spark new ideas
• Internal and open innovation programs that leverage external collaborations, enabling better solutions and faster cycles of learning
Through this approach, we continue to realize opportunities to solve complex challenges, build an innovative workforce, and push technology forward. Here are a few of the ways we're bringing our Tech Vision to life:
Engaging universities
Universities are a place for deep thinking, collaboration, and breakthrough discoveries. We collaborate with universities and other academic research institutions to accelerate innovation, gain insights into industry challenges, and build relationships that fuel our talent pipeline.
Since 2015, our Unlock Ideas program has supported the testing of novel ideas proposed by Lam's global technological community and university faculty. Lam provides seed grants to advance the top proposals. These proposals include technologies across software and controls, subsystems, automation and robotics, process and materials, productivity, and sustainability. To compliment the program, we host a University Collaboration Showcase each year, where participants share outcomes from our Unlock Ideas projects and university research collaborations. We have also created a new Elevate Ideas program to provide opportunities for continued funding of successful projects that show promise in accelerating innovation.
Spurring breakthroughs from startups
Lam's Technical Symposium brings together top industry and academic leaders to discuss innovations that address our industry's biggest challenges. Since 2021, the event has featured the Lam Capital Venture Competition, which invites selected startups to pitch their innovations to a panel of institutional and corporate deeptech and venture capital judges. Lam Capital offers the winning team a substantial financial investment. For the participants, it's a great opportunity to gain visibility in the semiconductor industry.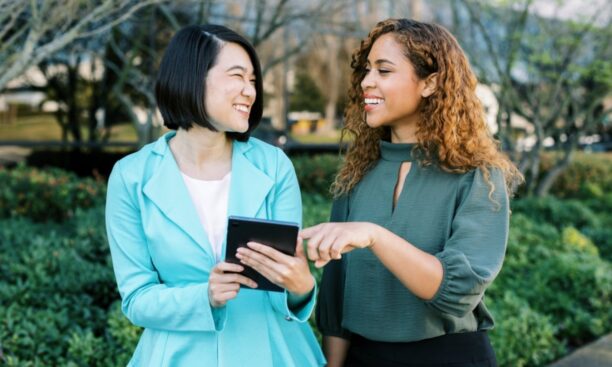 Sharing thought leadership throughout our community
Lam's Office of the Chief Technology Officer organizes many collaborative, innovation-focused opportunities, including our Seminar Series. The series invites internal and external speakers from all areas of the business to share leading-edge work and insights with their peers. We also host an Innovation Speaker and Book Series, in which we invite distinguished industry leaders to present their latest ideas and findings.
Caution regarding forward-looking statements
Statements made on our Company webpage that are not of historical fact are forward-looking statements and are subject to the safe harbor provisions created by the Private Securities Litigation Reform Act of 1995. Such forward-looking statements relate to, but are not limited to: our goal to be net zero by 2050, our ESG strategy and related goals, our renewable electricity goals, our continued commitment to business integrity, the strength and effectiveness of our ethics and compliance framework, our environmental footprint, sustainability in our industry, our social impacts, our inclusion and diversity initiatives, and the sustainability of our products and operations. Some factors that may affect these forward-looking statements include: trade regulations, export controls, trade disputes, and other geopolitical tensions may inhibit our ability to sell our products; business, political and/or regulatory conditions in the consumer electronics industry, the semiconductor industry, and the overall economy may deteriorate or change; the actions of our customers and competitors may be inconsistent with our expectations; supply chain cost increases and other inflationary pressures have impacted and are expected to continue to impact our profitability; supply chain disruptions have limited and are expected to limit our ability to meet demand for our products; the severity, magnitude, and duration of the COVID-19 pandemic (and the related governmental, public health, business, and community responses to it), and its impacts on our business, results of operations, and financial condition, are evolving and are highly uncertain and unpredictable; and widespread outbreaks of illness may impact our operations and revenue in affected areas; as well as the other risks and uncertainties that are described in the documents filed or furnished by us with the Securities and Exchange Commission, including specifically the Risk Factors described in our most recent annual report on Form 10-K and our quarterly report on Form 10-Q. These uncertainties and changes could materially affect the forward-looking statements and cause actual results to vary from expectations in a material way. The Company undertakes no obligation to update any forward-looking statements.