It's our people. Our values. Our restless pursuit of a better, proven world.
At Lam, our culture is the culmination of our Core Values and the exceptional people that help bring them to life. Our employees embody our dedication to honesty, integrity, and innovation, and it's through their commitment to these values that we're able to create community, connections, and an inclusive workplace.
We believe that how we do things is just as important as what we do—but the most important piece of all is who helps us do it. If you share our values, you share our DNA; we hope you'll join our team.
---
Everything we do is based on a set of core principles that we believe in and practice every day.
---
Culture of innovation
Life at Lam
Here, we prove with precision
Building the sophisticated wafer fabrication equipment and providing services that create today's powerful computer chips requires the utmost precision—and a team of talented people with diverse perspectives. Our portfolio of market-leading products for thin film deposition, plasma etch, photoresist strip, and wafer cleaning is one of the vital links between our customers' vision and reality, with continued focus by customer support.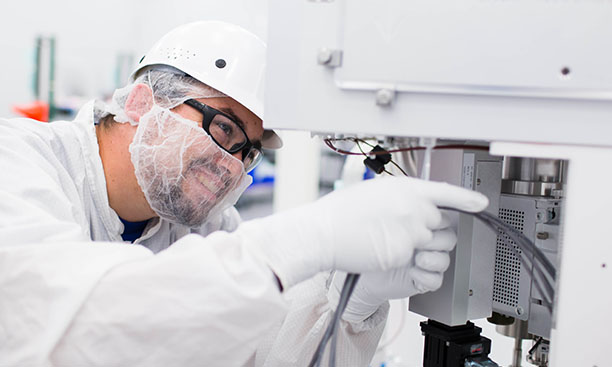 We roll up our sleeves
We push the boundaries beyond process, hardware, and software with our manufacturing, customer support, and field organizations. That's where we build, calibrate, ship, install, and even maintain our products. This hands-on work is a key step in creating some of the most sophisticated products in the world.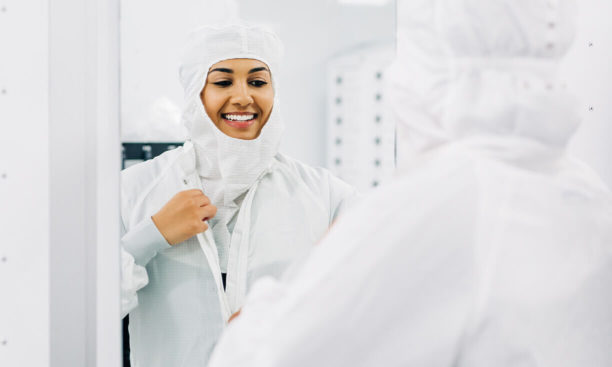 We create a culture that works for everyone
At Lam, we do things differently. From benefits to rewards, communication to community, together we're building the company where we all want to work. We listen to each other, celebrate our differences, evolve, collaborate, and make sure the best ideas win. We're working together on what moves us all forward.
---
Culture of caring
Life at Lam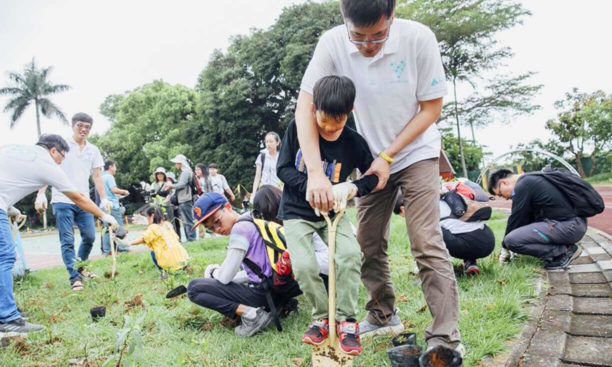 We make an impact everywhere we go
With success comes responsibility, so we actively use our position at the frontlines of innovation to improve the communities where we live and work, leaving the world better than we found it.
Tailored to the interests of each Lam Research region, our Employee Gift Match program encourages community involvement and supports the nonprofit organizations our team cares about.
$10,000 scholarships are awarded to high school students in select regions
Academic partnerships are created with local organizations and local and international universities
Volunteering opportunities and resources include helping needy families and children, supporting sustainability efforts, and participating in onsite blood drives
Contributions are matched dollar for dollar and volunteer time is matched at the rate of $10 per hour, up to $2,000 per year in some regions
Committed to inclusion, diversity, and you
A successful workplace needs many perspectives. We know that inclusion and diversity enable innovation, mutual respect, and growth, so we actively foster and promote it in the global STEM pipeline—from elementary schools to universities and professional organizations. It's why we support community outreach, university sponsorships, and professional networking events for our employees.
To us, success means reflecting the communities where we work and the customers we serve. That's the kind of success we're constantly striving for.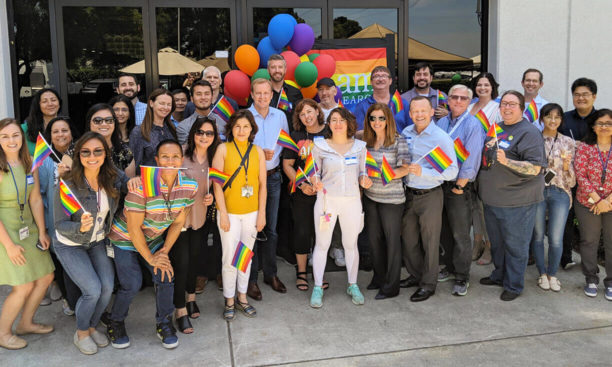 Fostering a culture of belonging through employee resource groups
We understand the importance of fostering a workplace that creates a sense of belonging for our employees. Employee Resource Groups (ERGs) are a critical piece of our inclusion and diversity strategy.
Our eleven ERGs connect employees, provide learning and development opportunities, support recruitment, and engage in our local communities. Under our ERG model, each group develops its own charter, goals, and initiatives while aligning with our greater inclusion and diversity vision and core values.
We are committed to ensuring inclusion and diversity remain integral to our culture.
Protecting human rights
We are committed to respecting human rights and adhering to responsible business practices in accordance with applicable laws and regulations around the world. We commit to treating not only our workers with dignity and respect, but also those with whom we do business globally, including our customers, suppliers, and business partners.
"We act with intention to uphold and protect human rights in our company, communities, and supply chain. We embed our core values into everything we do so that we make decisions that protect the safety and dignity of our workers" – Chief Legal Officer Lam Research Corporation
---
Tomorrow's success means investing in you today
Career Development
Whatever your area of expertise, you'll find opportunity, growth, new experiences, and a buzzing culture of collaboration in our offices around the world. Through multiple development channels, you will be empowered and supported on your career journey at Lam.
We make sure you start growing from day one with our personalized New Employee Onboarding and Assimilation Program, which connects you to your manager, your team, a designated buddy, and online resources to help in your onboarding. You'll receive classroom and online training not only on our culture and core values, but also specific courses appropriate for your role and function.
After settling in, you'll continue to find multiple training opportunities to help develop your career. You can enhance your technical skills with hands-on courses and engineering certification programs or improve your personal skills through professional development courses like Crucial Conversations, Situational Leadership, Coaching Essentials, or Project Management.
We also invest in our leaders with our Grow program for newer managers and our Lead program for more experienced managers. Our executives participate in EDGE, a 12-month program that includes a mix of classes, professional coaching, peer learning, and daily practice in targeted development areas. A Leadership portal is available to all employees with articles, videos, and modules that align with Lam's Leadership competencies.
Our philosophy of career development revolves around experience, exposure, and education. You'll find resources and programs that support and reinforce all of these approaches. Employees can take advantage of our coaching and mentor programs or explore on-demand micro-learnings through our JourneyHub training system or through the Lam Library. If you seek professional development beyond the scope of our internal programs, we'll reimburse your education expenses up to a certain amount every year.
Our benefits keep you and your wallet happy, healthy, and wise. Learn more about our Total Rewards program.
Supporting and investing in our communities is part of who we are. See how you can make an impact.
Whether you're still in school looking for a great internship experience or you're ready to take the first step in your career, we have exciting opportunities to fit your interests. Discover your place at Lam.