Semiconductors have changed how we live, work, and connect, and are helping create new technologies that are beyond anything we previously imagined possible. But greater complexity is making scaling harder than ever. The semiconductor industry must find new ways to accelerate innovation — at an acceptable cost, across a globally distributed industry, all while reducing our environmental impact.
The answer? Bring that ecosystem together like never before.
Latest Semiverse™ Solutions News and Blogs
---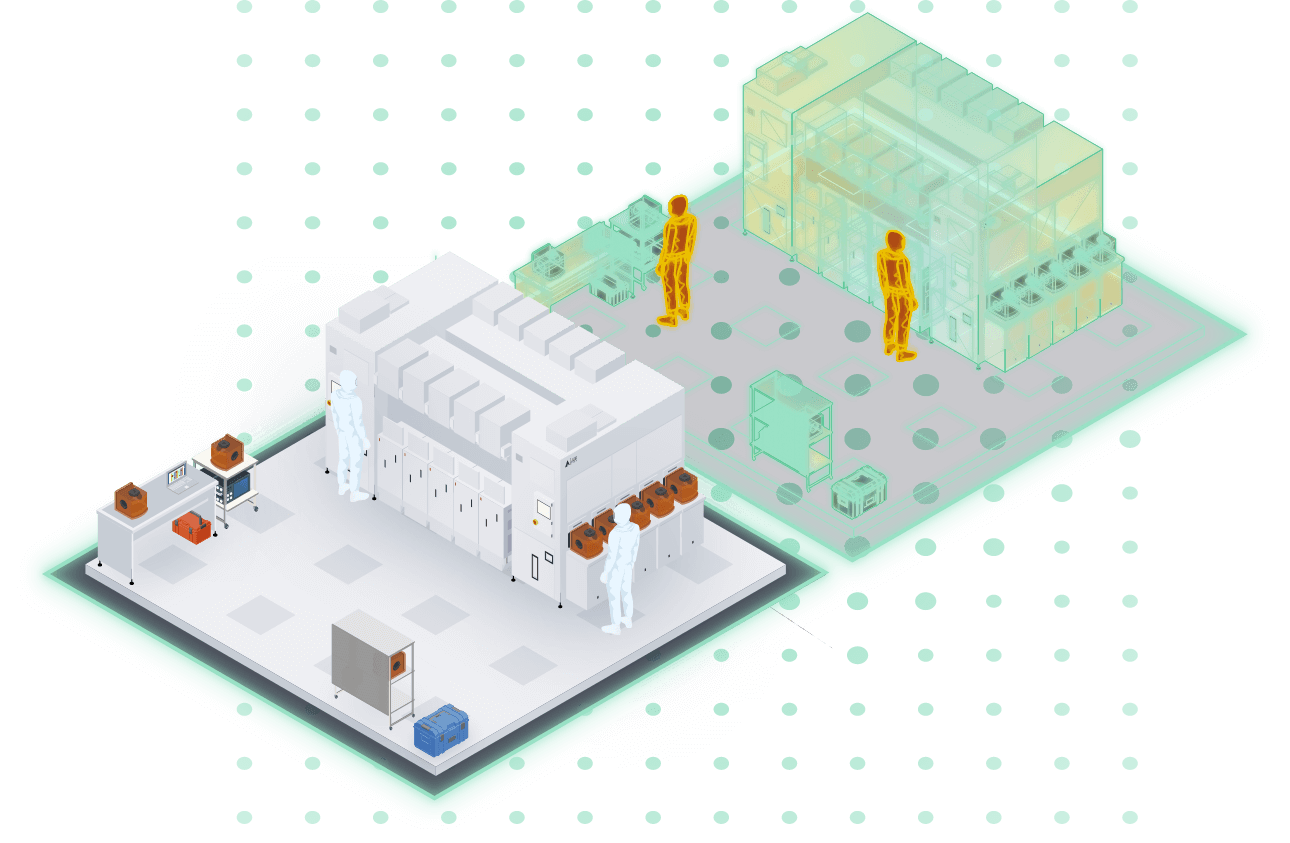 Virtual environments.
Real breakthroughs.
---
We have a vision for an interconnected physical-virtual universe for the semiconductor industry, an ecosystem designed to increase speed, optimize the cost of innovation and allow unprecedented global collaboration. We envision a world where development, testing and manufacturing can be done as a joint human-machine enterprise – with machines and humans each doing what they do best.
A connected world of

semiconductor capabilities.
---
Combining the collective strength of innovators around the world and allowing ideation, experimentation, creation, testing and data sharing to happen faster, from anywhere, anytime.
More breakthroughs. No boundaries.
Introducing
Semiverse™ Solutions
---
To take the next step in making our vision for a physical-virtual semiconductor ecosystem a reality, we are pleased to announce our suite of Semiverse™ Solutions – innovative products and services that enable our customers to join us – and our ecosystem partners – in this virtual environment and benefit from the blend of physical and virtual infrastructure.
And we're just getting started.
We continue to expand our Semiverse™ Solutions portfolio from concept to high volume manufacturing to drive the breakthroughs that make so many other world changing innovations possible.
Because at Lam Research, we know that semiconductor innovation will change the world in ways we never thought possible.