We aspire to incorporate environmental sustainability into everything we do.

Let's prove it.
At Lam, we have a responsibility to contribute to a better world. And as the need to address climate change and slow global warming grows increasingly urgent, we are acting with purpose.
Across our organization, we are taking ownership and accountability to reduce carbon footprints and care for our planet. We're working with our customers, suppliers and employees to get there. Together, we're thinking big and moving toward net zero.
Net zero is a climate action goal to balance the greenhouse gases going into the atmosphere with the reduction and removal of gases from it – through strategies such as renewable electricity, waste reduction and greater efficiency. Organizations around the world are setting net zero goals so that, collectively, we can limit global warming to 1.5 degrees Celsius.
25% reduction of Scope 1 and 2 emissions from a 2019 baseline
---
46.5% of suppliers and 83% of customers by emissions will set science-based targets​​
46% reduction of Scope 1 and 2 emissions from a 2019 baseline
---
100% renewable electricity
---
95% of top direct suppliers by spend set SBTs
100% net zero operations (Scope 1 and Scope 2)
---
Our goals cover various greenhouse gas emissions sources across all aspects of our business.
Scope 1
Direct emissions from company-owned and controlled resources.
Scope 2
Indirect emissions from purchased energy.
Scope 3
Indirect emissions that occur up and down the value chain.
While our net zero goals are forward thinking, progress starts now. With our long-term roadmap in place, we're building the foundation needed to achieve our goals. That means ramping up our resources, building teams and detailed plans, and focusing on three key areas of our business. Here's a look at the actions we're taking across our organization and supply chain.
Facilities
We're investing in energy efficiency with a goal to achieve 2M kWh in energy savings in 2022. We're also jump-starting our focus on renewable energy, expanding installations of solar arrays and evaluating opportunities for solar across our sites.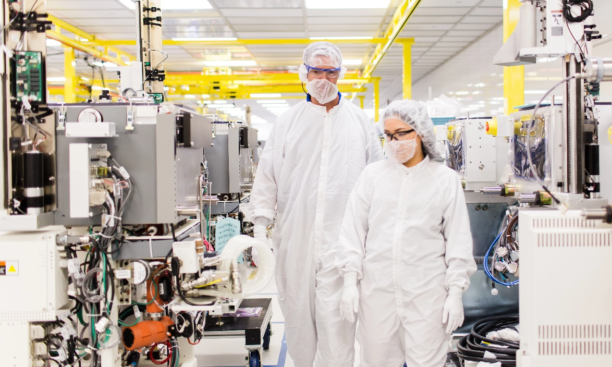 Suppliers
As we look to collaborate with suppliers to set carbon reduction targets, data is essential. So, we're launching a new supplier engagement platform to baseline and track science-based targets.
Customers and Products
We are determining the baseline of our product emissions and engaging with customers to align on metrics and goals. We will then set a roadmap for technology investments and seek to tailor R&D efforts to ensure we prioritize the activities that are most impactful for our emissions targets and those of our customers.
---
Net zero starts with clear ownership.
This is a critically important initiative, and we need strong governance to deliver effective outcomes. With this in mind, we've established oversight that goes all the way up to our Board of Directors, and established new leadership and working groups to support objectives and monitor progress.
Download our Net Zero Emissions Infographic
The statements in this document are current as of April 2022. They include statements regarding our net zero initiative, strategy and goals that are forward-looking statements within the meaning of the Private Securities Litigation Reform Act of 1995. Forward-looking statements are subject to risks and uncertainties that could cause actual results to differ materially from the expectations expressed, including the risks and uncertainties described in the Risk Factors in our Form 10-K and 10-Q filings with the U.S. Securities and Exchange Commission. We undertake no obligation to update any forward-looking statements.